Smart and stylish Apps with Zefiro!
New design and new themes for the apps created with our innovative AppBuilder. Every template has been designed in order to improve the user experience of your customers that will love your Business App, they'll use it in order to purchase in the shop, contact you, keep updated about news and discounts.
The apps result more fluid, smart and stylish and for Android the Material Design has been implemented. Material design is a style that works with shadows and animations and gives to the app a modern and captivating look.
Also the themes are new. Choose the colors you like most, why not the amazing Sunrise theme? The summer colors in this app that your customers will love.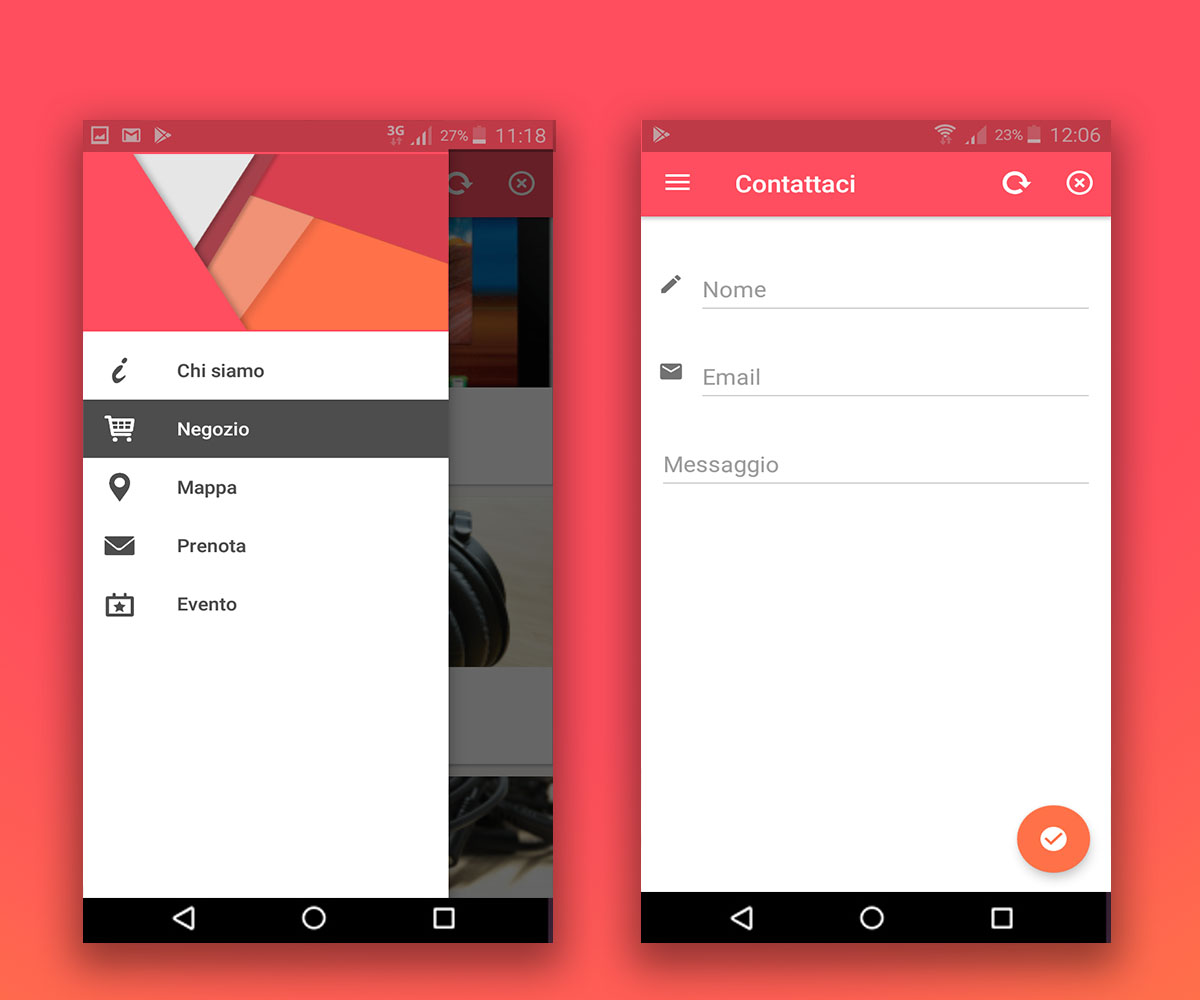 But also Blue or Vitamine are very nice. And you can change the theme whenever you want, also after the publication of the app in the online stores, in fact, the app will be updated in real time without other steps.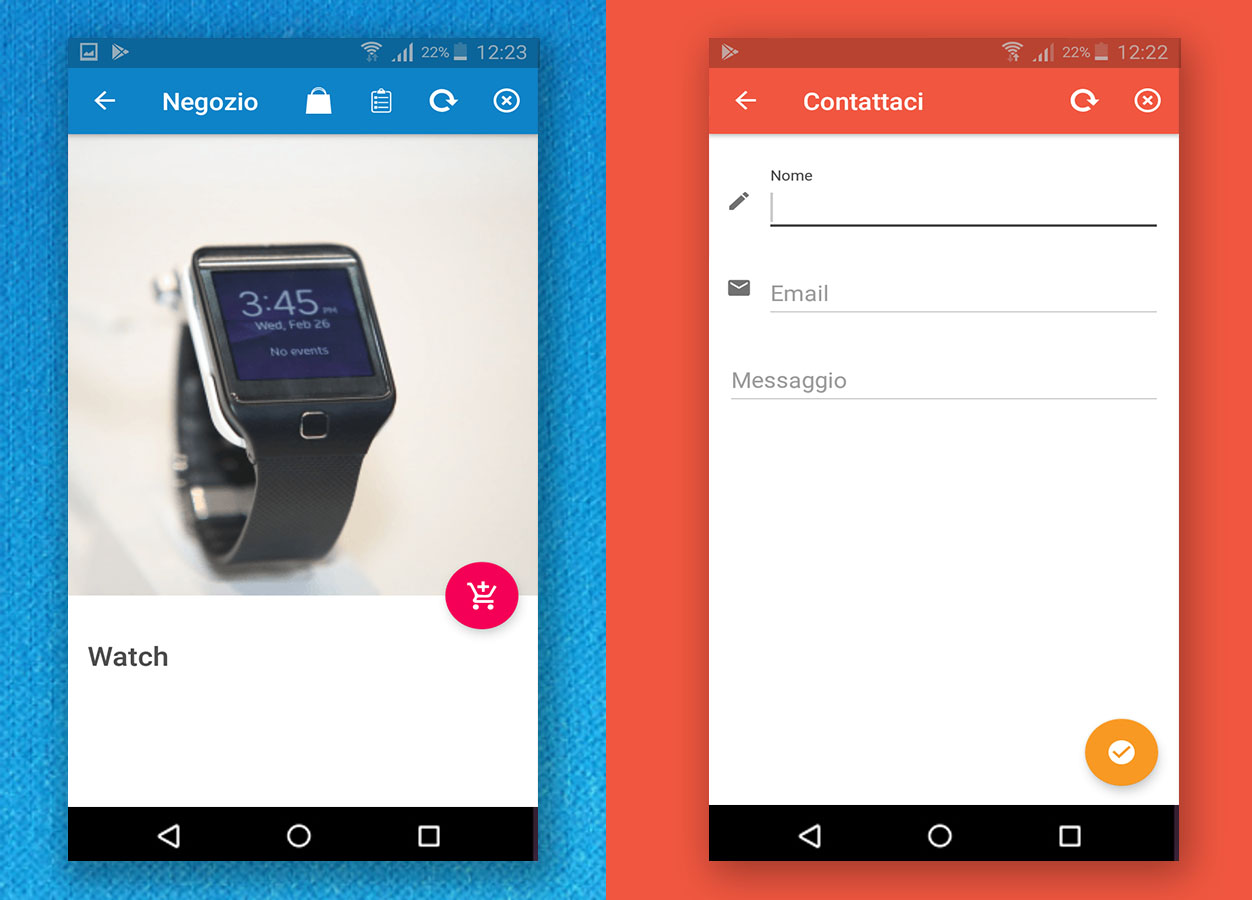 What are you waiting for? Create your Business App with Zefiro and be ready growing your business on mobile. Your customers spend the most of their free time on smartphones and tablets and here at Zefiro the AppBuilder we give you all the tools in order to make your company indispensable to your customers! Mobile first!